Phaser Editor 2D
Hi!
I'm glad to announce a new version of Phaser Editor 2D! It contains a new Polygon shape game object and re-worked layout tools with new Origin commands.
Download Phaser Editor 2D v3.34.0
A lot happened to me since the last release of the editor. I made a tutorial about integrating Google H5 Ads with a Phaser game. I created my first game (and studio?) for the Cuban market. The local TV channel in my small town did a TV report about it 😎. I got sick with dengue for a week. I was contributing to the organization of the first videogame development festival in Cuba. I traveled with family to enjoy something about this summer and now I'm painting my house. I hope to get back fully into the editor development in a week.
Polygon game object
Now you can add polygon shapes to the scene! This is a feature requested by clients and sponsors for a long time.
For creating a polygon shape, drag the Polygon block into the scene: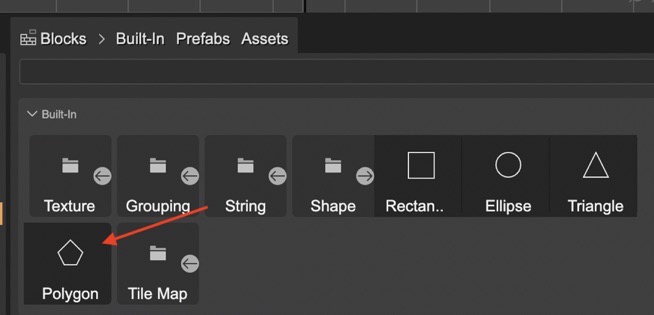 Also, you can activate the Polygon tool (Y) and edit the polygon's points.
You can drag or delete a point: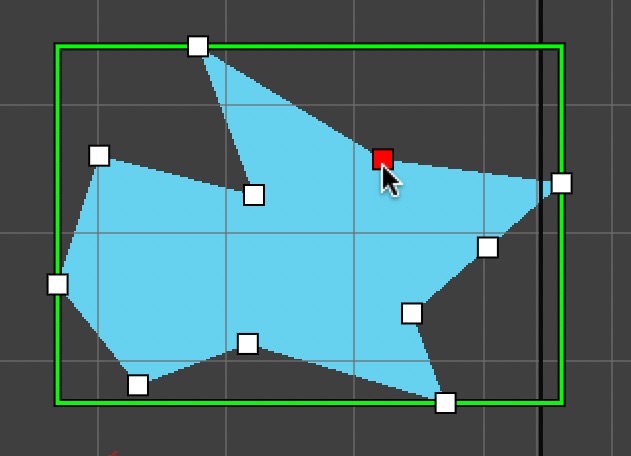 And you can add a new point, by dragging at a point of a polygon side: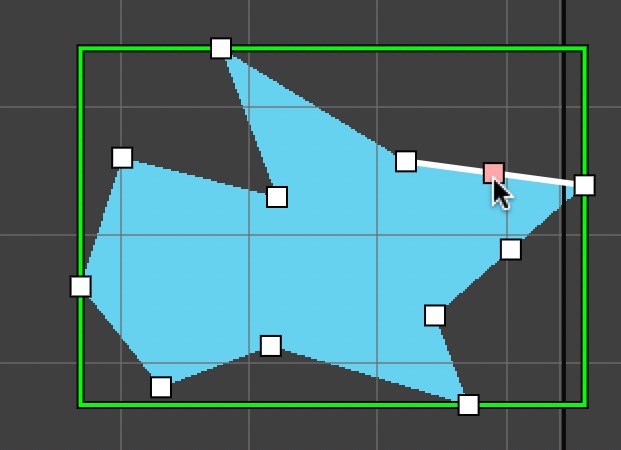 You can learn more about the Polygon in the documentation
Origin commands in the layout toolbar
I added new Origin commands to the layout toolbar in the scene. It is a shortcut for setting the origin of an object while preserving the same position: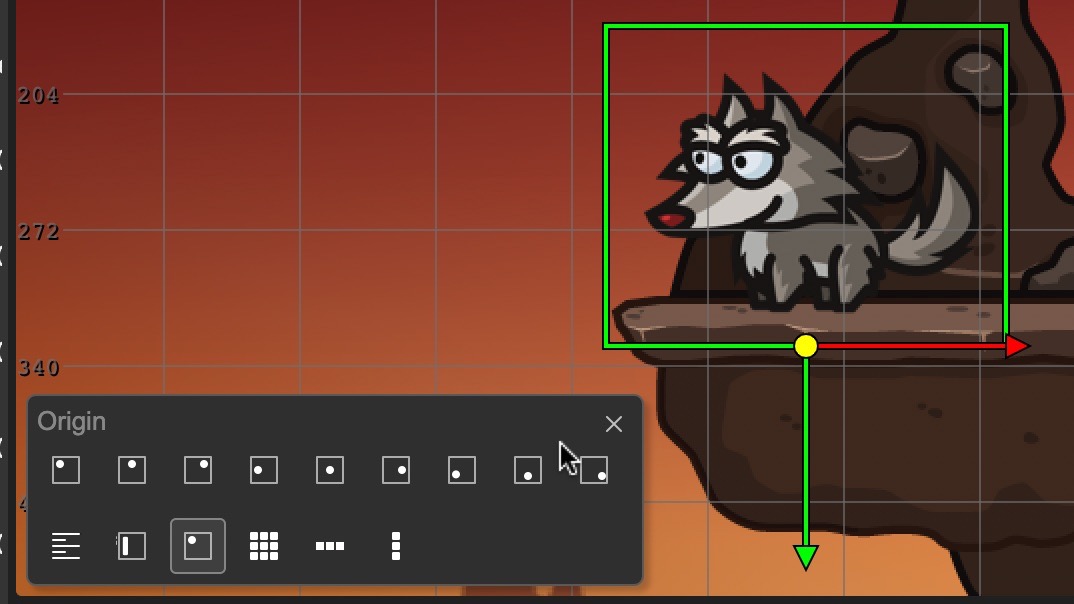 The commands are available also in the context menu: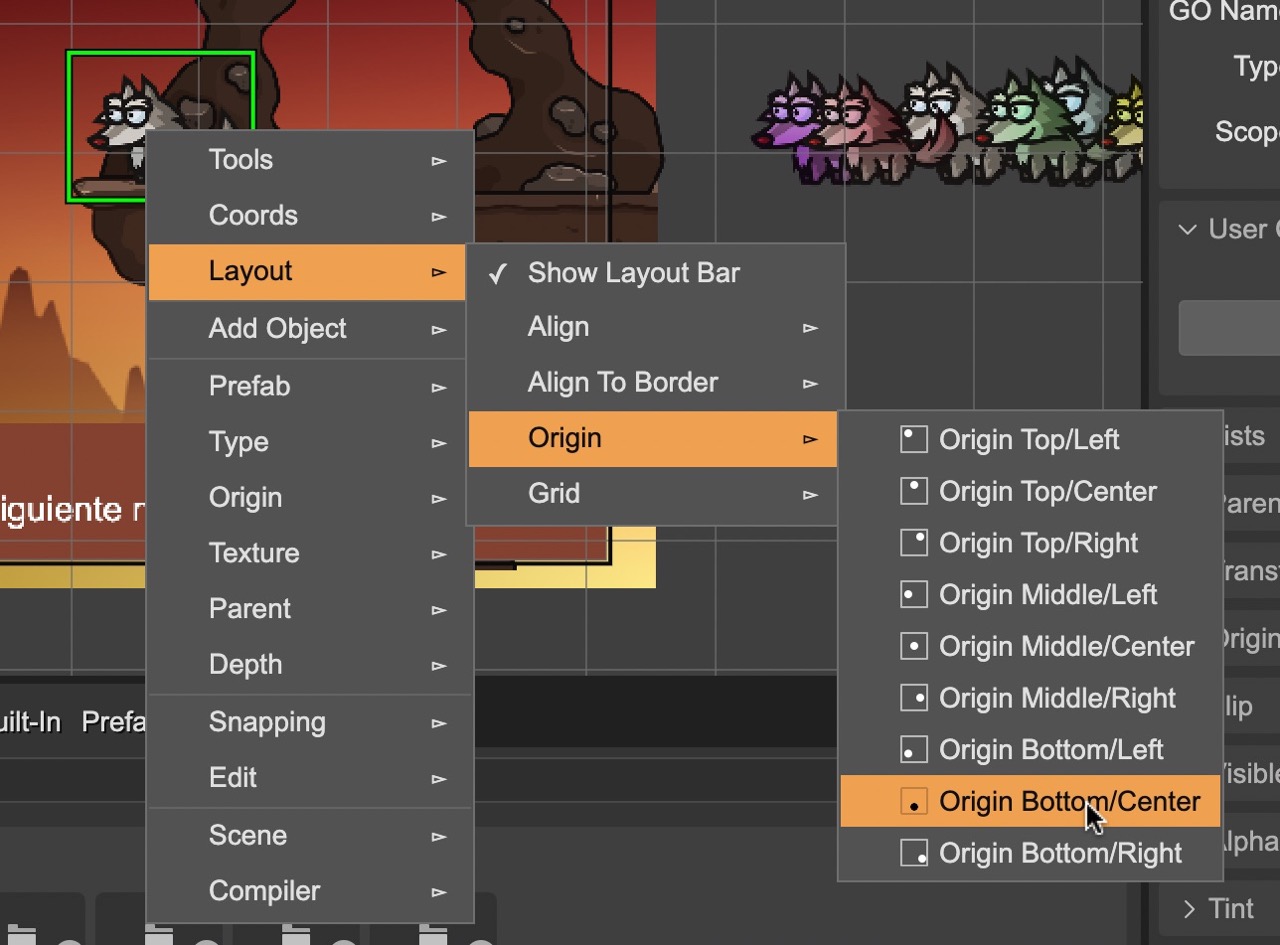 Learn more about the origin layout tools in the documentation
Other changes
Fixes assets preloading when pasting a layer/container prefab from another scene.
Removes the Key and Digit prefixes from the label of commands.
Scene Editor: fixes layout operations with scaled images.
Scene Editor: improves layout toolbar. Adds origin actions.
#229 Fixes serialization of tilemap layers as children of containers and layers.
What's next?
Complete the house painting! Then I will get back to work and focus on the new features: an Arcade physics object and some body-editing tools.
Keep in contact!
Arian